1 / 9

2 / 9

3 / 9

4 / 9

5 / 9

6 / 9
7 / 9

8 / 9

9 / 9

Mentorship
Help a kid to become GREAT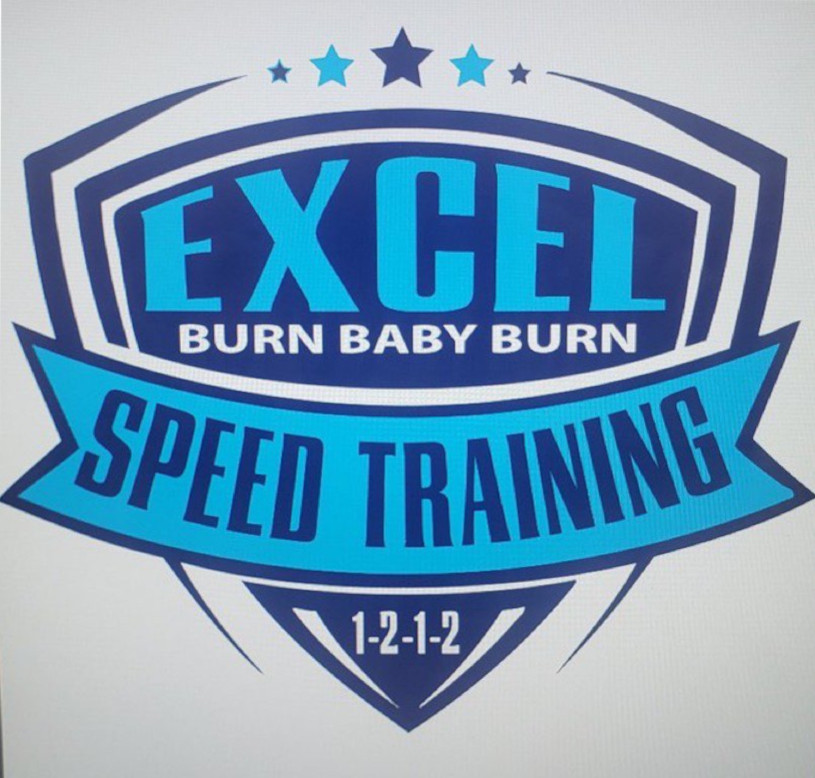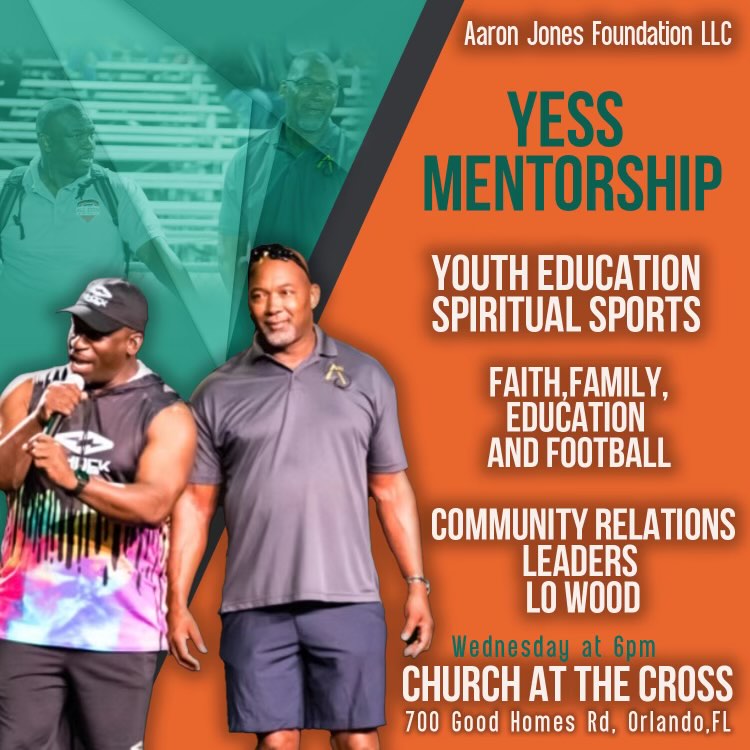 Events
Mondays Night
At 8:00 PM Facebook Live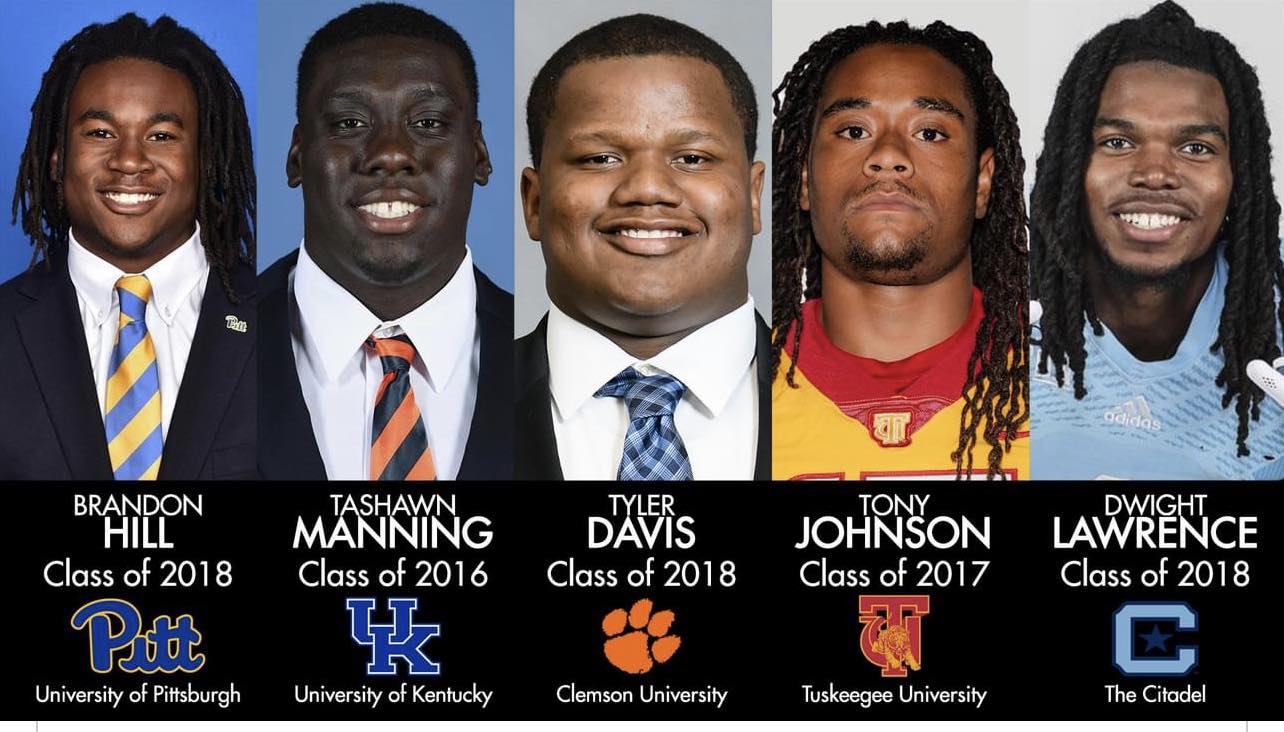 Articles
Lo Wood, Collin Drafts combine for super camp in Orlando
Lo Wood, Collin Drafts combine for super camp in Orlando CHRIS HAYS August 7 at 3:34 PM ET For years, Lo Wood and Collin Drafts have been building up their own summer football camp circuits to help young players develop. Wood, an Orlando-based trainer for Excel Speed training, started a big man camp a few years ago called Battle in the Pit at Central Florida Christian Academy. Drafts, a former Orlando Predators quarterback and assistant coach at Olympia and West Orange high schools under then-head coach Bob Head, is now the head coach at Nease High in Ponte Vedra Beach. Drafts had his own traveling camps called the QB Shootout. This year the duo decided to combine their efforts into one big super camp at CFCA with numerous current and former coaches, NFL players and college stars. Pro Football Hall of Famer and Apopka High alum Warren Sapp, who won a Super Bowl with the Tampa Bay Bucs, along with retired NFL defensive end Aaron Jones and Bengals great Willie Anderson were in the mix, as were former college and NFL stars such as Doug Gabriel (Dr. Phillips, UCF and Oakland Raiders), who is head coach at Cypress Creek; Agape Christian and UCF star Drico Johnson, now assistant coach at Lake Minneola; former Pittsburgh Steelers and Winter Park running back Brandon Brown-Dukes; former Cowboys and Lions receiver Andy Jones, who played at East Ridge and Jacksonville U.; former FSU offensive lineman Chad Mavety; and former Michigan player Mike Jones. They were just some of the big names coaching at the camp. "It was an historical moment when you have legends out there, Hall of Famers and college players to have hands-on coaching for 7-year-olds to 18-year-olds. That was great," Wood said. "We had a youth clinic that was also great for the parents ... bring all that together, along with three churches combining together to have a successful camp for the Central Florida community, and it was just a great day for all of the kids." The quarterback shootout had some impressive local stars such as Edgewater's Chase Carter, Lake Brantley's Braxton Woodson, both seniors, and junior standout Trever Jackson of West Orange. The parents were treated to motivational and informational speeches by USF assistant coach Allen Mogridge and former high school coach Kyle Hayes in the air condition of the CFCA auditorium. In all, the camp hosted about 300 football players. There were also seven local high school football head coaches helping out with the camp: Travis Roland (Mainland), Leroy Kinard (First Academy), Jeremy Campbell (CFCA), Walter Banks (Lake Minneola), Jeremiah Rodriguez-Schwartz (Wekiva), Rodney Wells (Dr. Phillips) and Aaron Sheppard.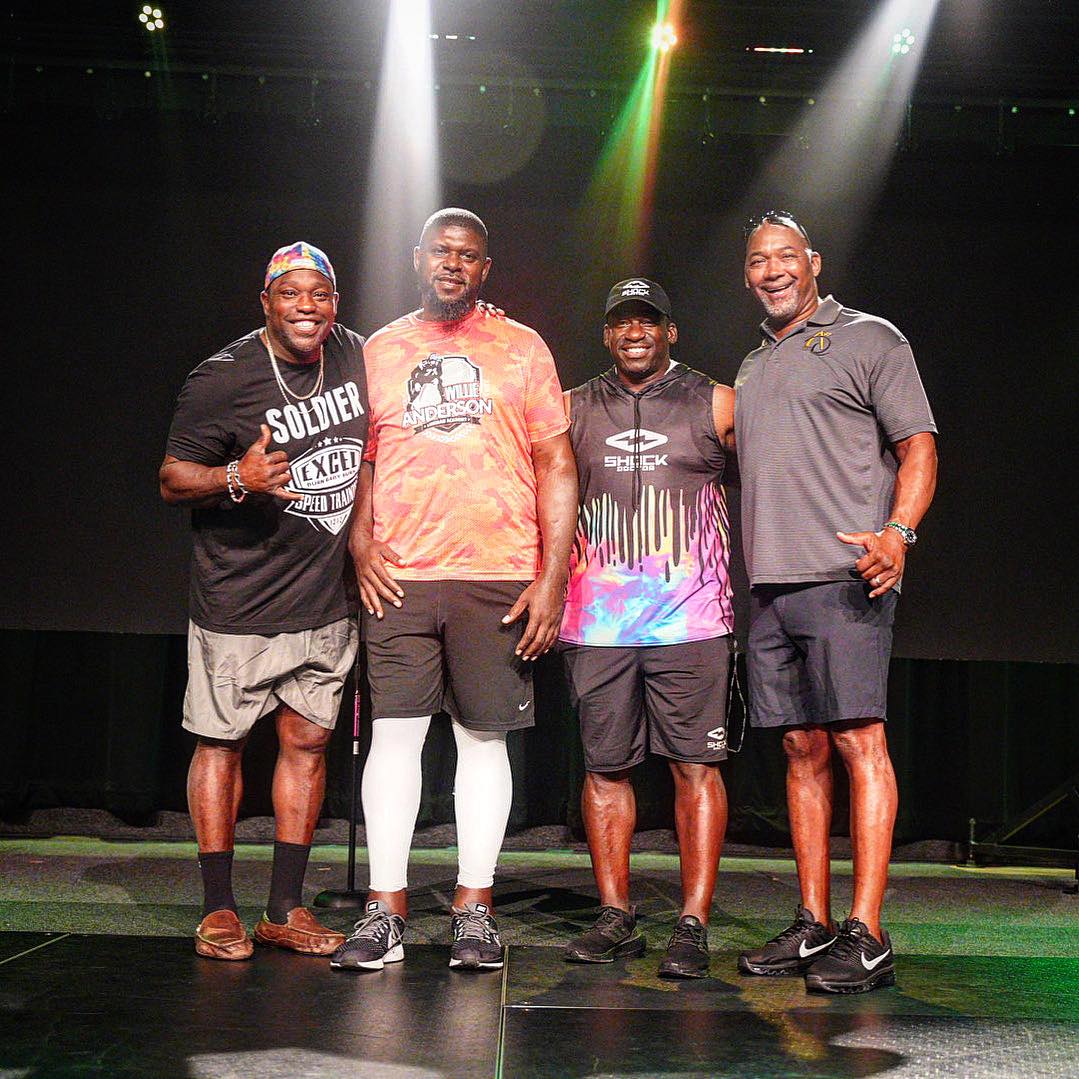 Central Florida players at Warren Sapp Battle of the Pit 3
Central Florida players smashed through the competition in style last Saturday, winning big in Battle of the Pit 3.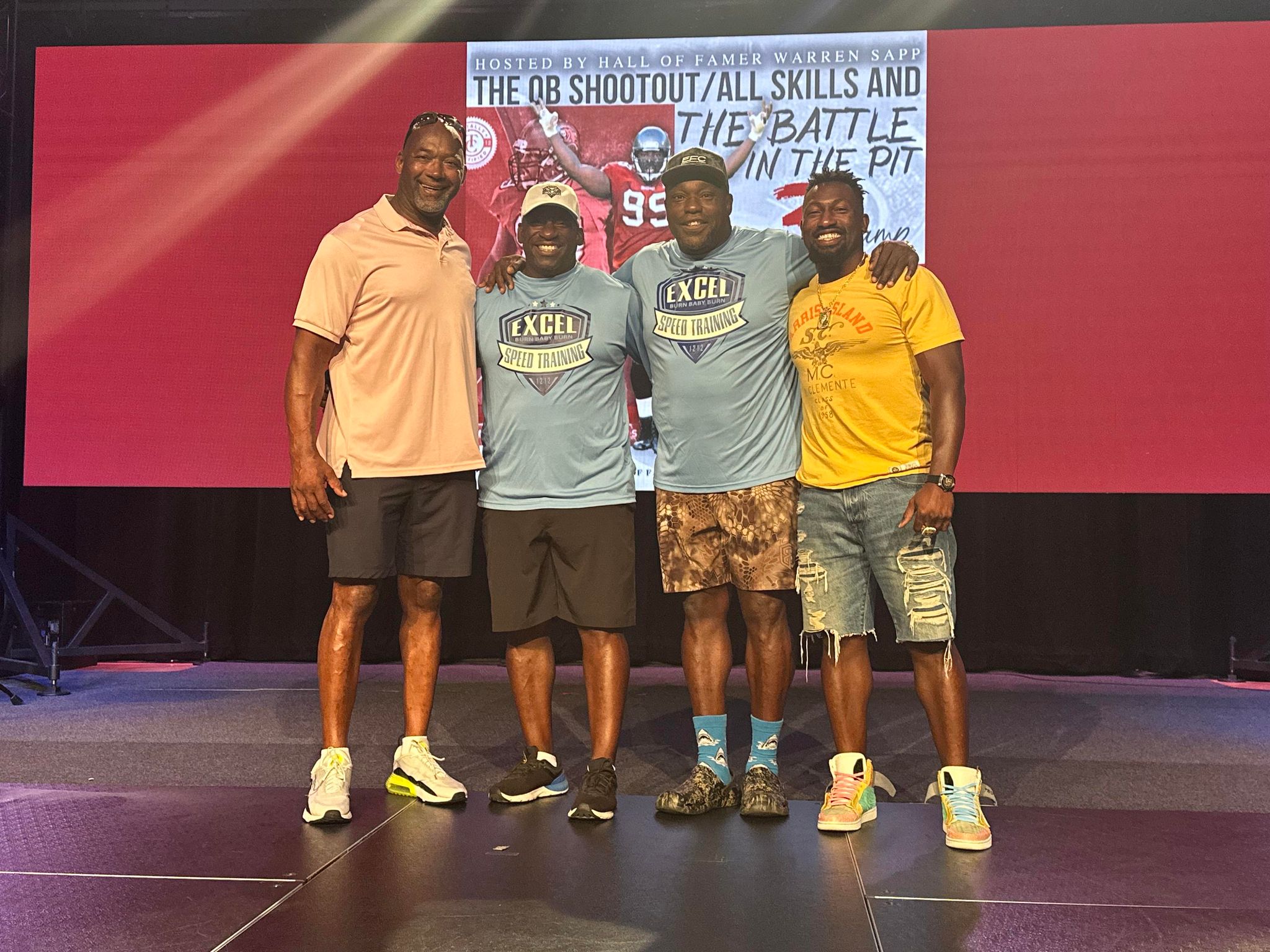 Cure Classic High School ALL STAR Football Game & Cure Classic Underclassmen Combine
I'm honored to be on the Cure Classic committee under Orlando Sports Foundation. It's always great to be recognized for your hard work in the youth community. Thanks to Mark Lines and Dan LaForest for making this happen. So excited for our upcoming Cure Classic High School ALL STAR Football Game & Cure Classic Underclassmen Combine in December.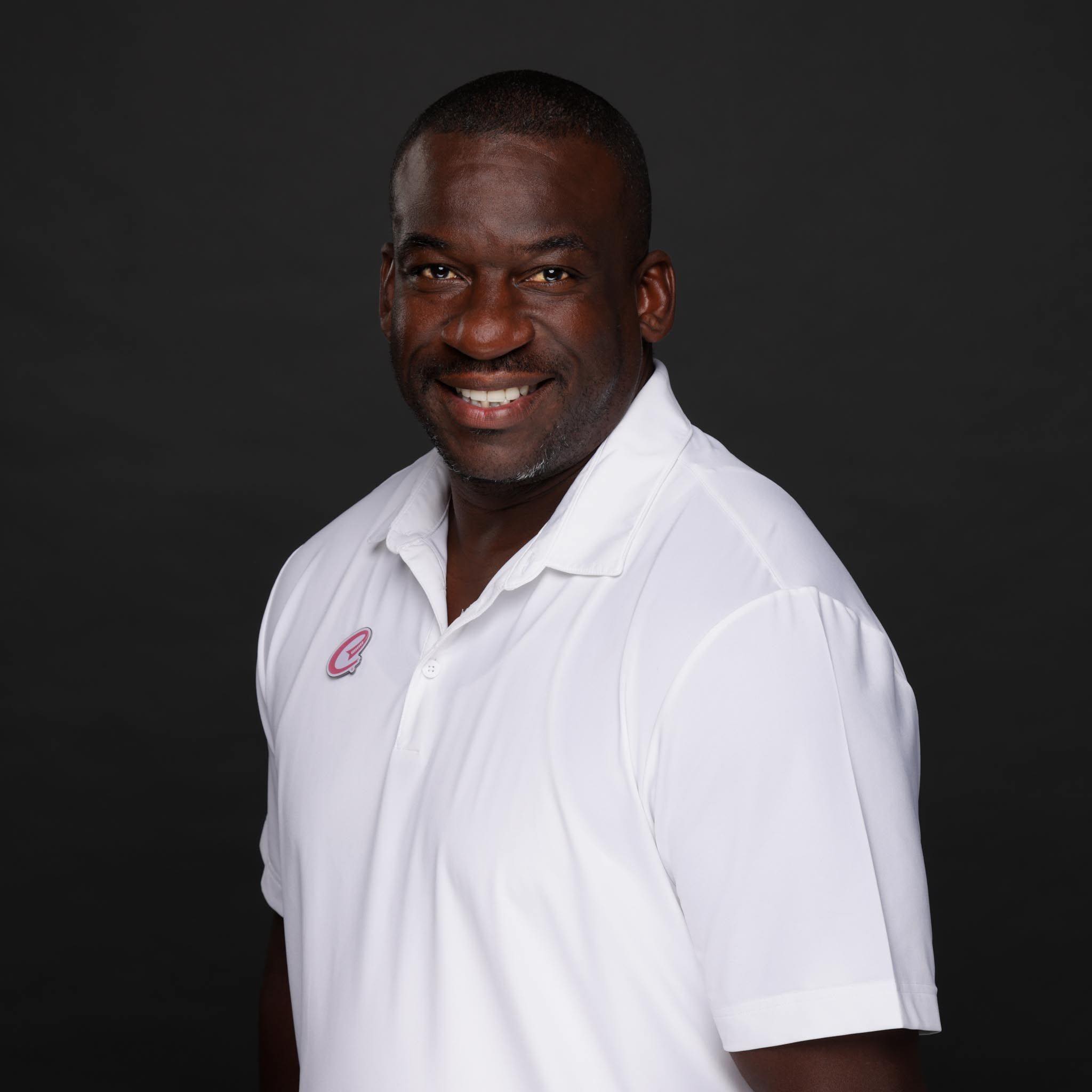 Congratulations to Donald Scott My first Excel Speed Alumi Going to the Olympic
Former Eagle triple jumper Donald Scott will join Franklin later this summer for his outstanding outing in the triple jump tonight, June 21, inside Hayward Field. The former Eagle is the first athlete in school history to qualify for the Olympics in the event.
First annual Battle in the Pit event, sponsored by Excel Speed and coach Lo Wood. You can see more pictures from the event on Orlando Sentinel website.
Ha Ha Clinton-Dix has been the most successful football player to come out of an Orlando area
Ha Ha Clinton-Dix has been the most successful football player to come out of an Orlando area high school in the past decade.
You can read original article at Orlando Sentinel Magazine.
21st Annual Central Florida All Star Football Game
The cookout is December 1, 2:00 - 5:00 PM.
The first day of practice is Saturday, December 7 at 2:00 PM. All additional practices will be Monday, December 9 through Wednesday, December 11, 6:00 to 8:00 PM.
Excel Speed Alumni Ciara Jones Honored at PepsiCo & Essence "She Got Now" Event
Hosted by actress and proud Howard alum, Ashley Blaine Featherson, alongside Girls United co-founder, Rechelle Dennis, the She Got Now dinner brought together fashionable students, social media influencers, and industry executives who gathered to honor Kayla Thompson, Ciara Jones, and Susan Kelechi Watson.
Former Edgewater star Karl Joseph is living NFL dream with Oakland Raiders
For the former Orlando Edgewater High standout, it's just football, and one constant remains at every level. It's a game he loves and he strives to be one of the very best.
You can read original article at Orlando Sentinel magazine.
"Do the right thing" - NFL star Ha Ha Clinton-Dix urges kids at the first Orlando camp
Clinton-Dix was joined by numerous former Orlando youth, Pop Warner and high school stars who all have been there. Many of them have made it to the NFL, including former Dr. Phillips standout Clinton-Dix (Packers, Redskins, Bears) and Sanford Seminole's Kadeem Edwards (Bucs), but it's sometimes a short-lived stint at the highest of levels. So the message was for these young players to not only work hard on honing their skills but to also stay focused in the classroom and use their skills to eventually earn a free education.
Top Qualities For 2020 Lovie Jenkins
Lo Wood Sr. can quickly tick off the elements of Lovie Jenkins‍ that make the 2020 Florida cornerback a special prospect.
"Character is number one," says Wood, who coaches 7-on-7 and trains athletes in the Central Florida area. "Number two, leadership, he's a leader on the field and off the field. Number three, he's an athlete. He plays special teams, kick return, punt return, wide receiver, safety and right now, they've got him playing cornerback. And he runs track.
A four-year letterman and three-year starter who enrolled early in January 2019. Selected to play in the 2018 Central Florida All-Star Game named All-USA Florida second team, ranked No. 77 in Florida.